NEW LIFE RADIO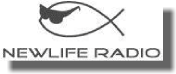 NEW LIFE RADIO-Moscow: Reaching a new generation for Christ across Russia, the former Soviet Union, and worldwide via direct to home satellite radio, FM, and Internet broadcasting.
New Life Radio began its ministry as Russia's 1st Christian FM radio station (1996) and in 2000, established nationwide broadcasting from Moscow via satellite.
NLR's satellite radio audience potential: 103 million+ homes across Europe and Russia.
NEW LIFE RADIO is an incredibly efficient media resource to share the Gospel, with a budget of $15,000 per month!
You can sponsor an hour of global Christian radio for only $60, or $1 a minute!